The smart home control system is a complete set of smart home solutions. It is different from most smart hardware products on the market and can only be used alone. At most, the mobile APP is used for remote control. After figuring out what the smart home system is, I received a lot of customer inquiries about such a question: What are the smart home control systems included? What are the functions of the smart home system and so on?
In response to customer questions, Multifunctional Furniture Industry Software Supplierhas used this article to answer questions in a unified manner.
The smart home control system includes the following major subsystems: smart home appliance control system, smart home theater control system, smart water vapor control system, smart scene control system, smart door and window control system, smart watering control system, background music control system, intelligent Security control system, intelligent environment monitoring system, intelligent door lock control system and intelligent temperature control system.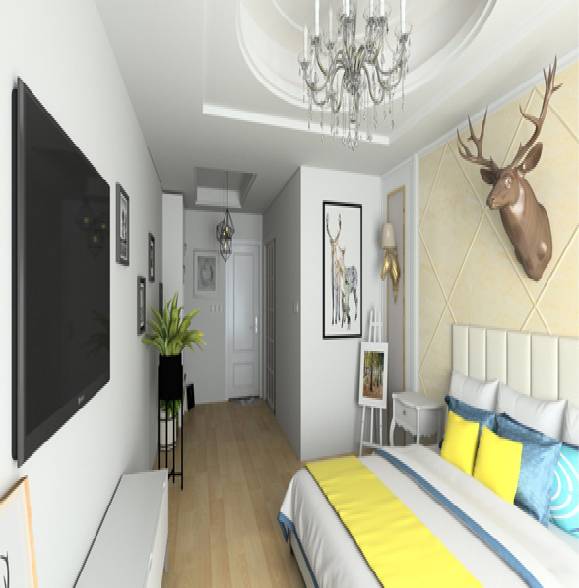 Powerful Rendering
In the context of the Internet and the Internet of Things, these characteristic intelligent terminals realize interconnection, interoperability and mutual control through system integration, which not only makes a single terminal intelligent but also makes these terminals present integrated applications that are difficult for a single terminal to have. This change is the system integration innovation of enterprises for intelligent technology research and development. In the face of technology, researchers never stop exploring. Nowadays, many companies move from purely smart home products and solutions to smart home comprehensive service platform development, integrating home entertainment, security, education, shopping, medical care, etc., and Form a smart home integrated service operation management desk.
Whether in the living room, study, kitchen, or bedroom, the entire smart home control system can use smartphones or PADs as a carrier to achieve interconnection, interoperability and mutual control. The key lies in system integration innovation. The software integrated development platform of the entire system is particularly important. The software platform system should be able to start quickly, multiple human-computer interaction methods, and multi-screen real-time interaction. In this way, the entertainment and information service system centred on the smart TV in the living room, the intelligent audio-visual system of the study, the intelligent kitchen appliances, the intelligent lighting control system, and the intelligent security system can be guaranteed to work well.
If you want to Custom Furniture Design Software, please contact our the Home Design And Production System Supplier.