Qingdao Haixun Soft Engineering Co., Ltd., headquartered in Qingdao a coastal central city of China, is a new high-tech enterprise that has integrated system research and development, software sales and technology services. We focus on providing intelligent and automated design, production, management and other solutions for the household industry, actively responding to the state development strategy, and helping to speed up the entry of the household industry into the era of industry 4.0.
As a leader in application software technologies of the furniture industry, Haixun Software has an excellent r&d design and service team in the industry. We have made today's achievements through unremitting efforts since our establishment nearly 10 years ago. We have set up more than 20 offices across China, and realized a continuous annual growth rate of 65% in terms of capacity. "Haixun Furniture Design and Production System Speed 4.0 Series" is a brand new product first created by us that has integrated efficiency and function to reduce costs and improve productivity greatly. Haixun strives to build a simple and practical furniture software in China, providing a "front and rear end integration" solution for the home furnishing industry. Always adhering to the brand management concept "customer first, user oriented", we strive to construct the company's core competitiveness and create customer value and social value through the implementation of a series of strategies, such as open innovation, operational and managing excellence and human resource development, so as to realize the technical value of science and technology of the furniture industry. All these efforts have won us consistent high praise from the general customers and the society.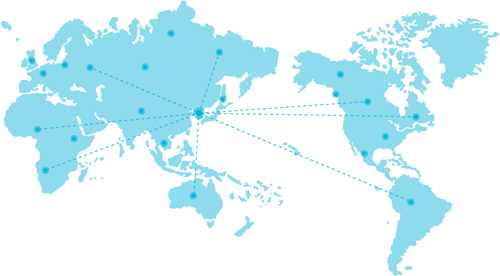 The Company values the user experience and the optimization of the products and services a lot. It has set up marketing service centers in South China, North China, East China, Southwest China, Central China and other regions and has also established immediate offices successively in more than 20 places, including Beijing, Taiyuan, Zhengzhou, Xi'an, Wuhan, Hangzhou, Changsha, Nanchang, Guangzhou, Chengdu, Kunming, Urumqi, Xiamen, Kaohsiung and so on. The Company keeps expanding its international market, and has gradually formed a marketing service network radiating to whole China and even the whole world. Its products have been distributed to India, Malaysia, the United States, Canada, New Zealand, Australia and may other countries.