Now that the world is in the era of the Internet, the business environment for furniture companies has undergone fundamental changes. The deployment of more advanced Furniture ERP Management Software has become an indispensable and important way for furniture companies to seek survival and development. For furniture companies, deploying furniture ERP management software can greatly help furniture companies carry out information management.
1. Information Integration
ERP is an integrated system that can integrate various resources of furniture companies, including human, material and financial resources, and effectively realize the sharing of business data and resources, avoiding the occurrence of traditional information islands.
2. Standardize the process
The implementation of Enterprise ERP Management Software by furniture enterprises can standardize the business processes of furniture enterprises, realize the standardization of business processes, provide data integration, and the randomness of business processing is prohibited by the system, which strengthens the basic work of enterprise management and further guarantees the quality of work .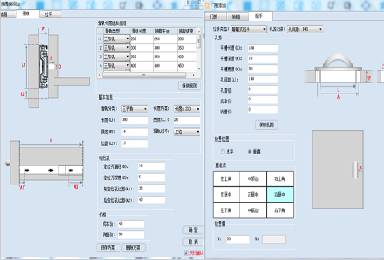 Furniture Production System
3. Data processing
Data processing is done automatically by the ERP system, so the accuracy is greatly improved, which not only reduces the lightness of related work, but also frees corporate managers from tedious tasks, allowing them more time To study the problems in the business process. Research and use modern management methods to improve management and promote the wide application of modern management methods in enterprises.
4. Strengthen internal control
In terms of work control, it can achieve clear division of labor and timely control, and the problems in each link can be reflected at any time. The ERP system can provide the data required for performance evaluation, so as to achieve corporate cell management.
5. Coordinate operation
Through the application of the Furniture Production System, the business of each department is automatically coordinated, so that the resources of the enterprise are unified, the inventory is reduced, the speed of capital turnover is accelerated, and the departments are united into a team-like overall coordinated operation.
6. Help in decision making
The company's decision-making level can timely obtain the business contracting dynamics of the business data and the ERP system analysis function to assist the company in making correct decisions.