With the rapid development of big data in the cloud, handheld office and smart industry, multi-platform cloud office is more and more popular, and the mobile APP of Haixun furniture design system has emerged to create a multi-channel and multi-terminal collaborative design platform for you. Not limited by space and equipment, they complement each other and can be changed anytime, anywhere, so that the design is no longer cumbersome and inconvenient, and brings you the convenient operation at your fingertips.
1. Mobile---PC-side collaborative design
Multi-platform, multi-terminal collaborative design, mobile phone terminal online design, computer terminal co-production. Interoperate with the same account and share data.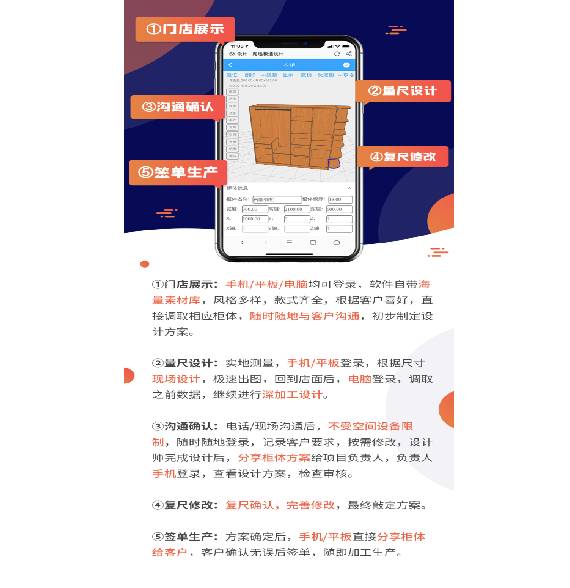 2. Available anytime, anywhere
Suitable for multiple scenes, not limited by space and equipment, anytime, anywhere, as you like, you can draw and change, so that the design is at your fingertips.
3. Features the same speed series
Call the cabinet to automatically cut corners; preview holes to prevent errors; panel and hardware detection; add clothing pass and wine grid with one click; quickly generate quotations; real-time update of dual-core database; free addition of various accessories, etc., complete functions and convenient operation .