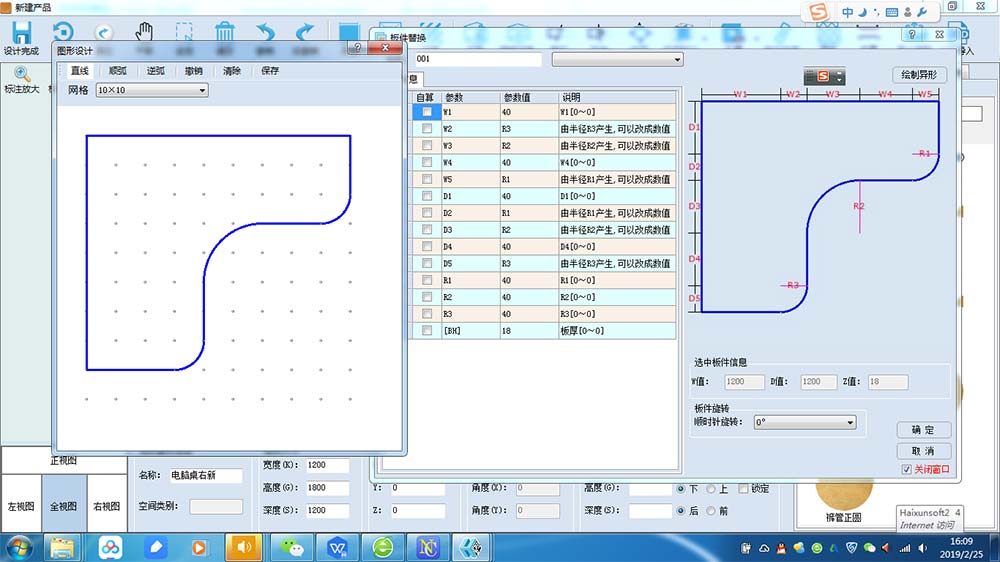 1. Hand drawing of special shapes
This system can liberate you from the complex special shape editor and also from the codes and formulas. It enables you to draw by yourself and operate as you wish and also to store a parameterized module to the local database for direct call next time, which is convenient and efficient.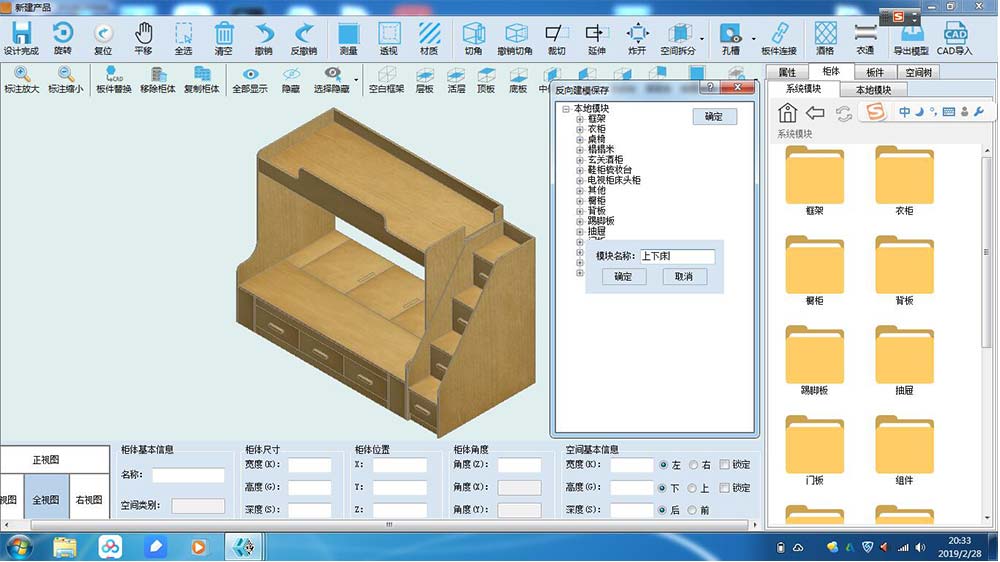 2.Reversed modeling
It supports reversed modeling, one-key saving and direct call. It can save a cabinet made of plates as a module into the database through only one key and have the module built from nothing and changed from complex to simple in a real sense. During next-time call, designers can modify its size, plate thickness and scaling, etc. to quickly complete the drawing.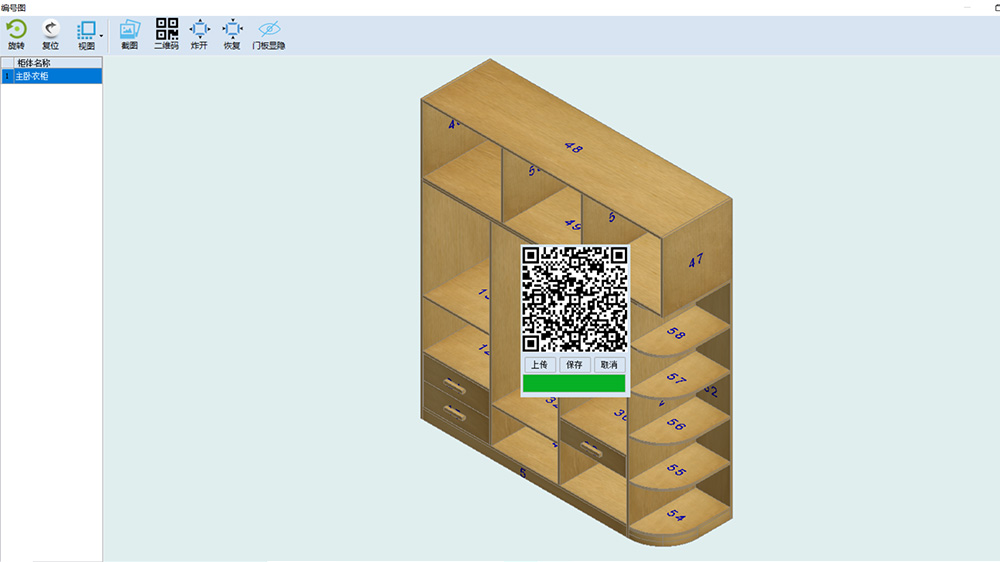 3. QR code installation drawings
It can generate exploded drawings for cabinet bodies, making components and internal construction of the cabinets clear at a glance, to reduce error rate and facilitate installation. The QR codes generated by it can be scanned by a mobile phone and converted into exploded drawings. The mobile phone installation drawings correspond to the bar code labels one by one and have really achieved "no paper drawing" installation.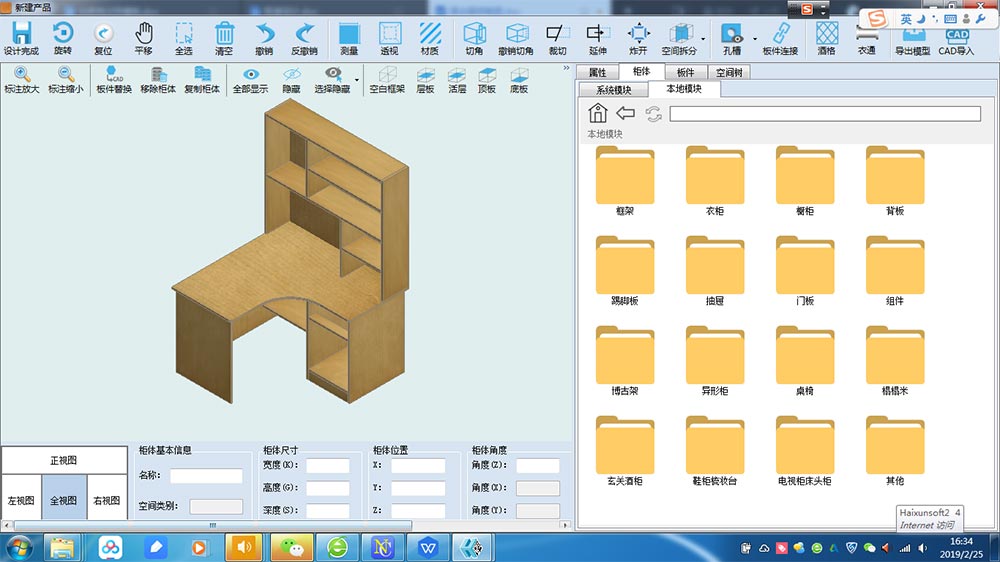 (Local database)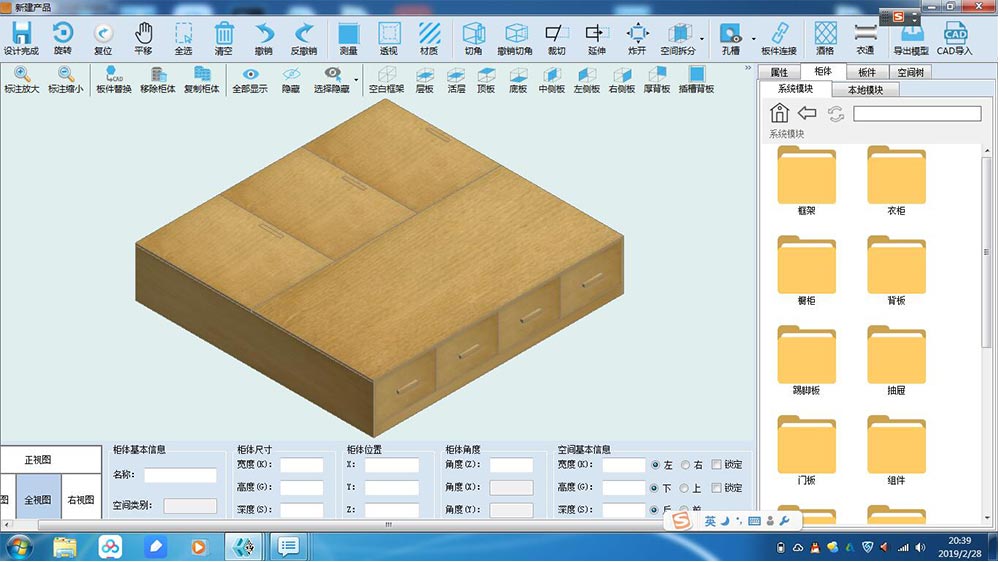 (Cloud database)
4. Dual-core databases
The system uses cloud and local dual-core databases, which keep expanding continuously and updating in real time, to provide you with massive data. It can make the designers able to find all cabinets and complete all processes.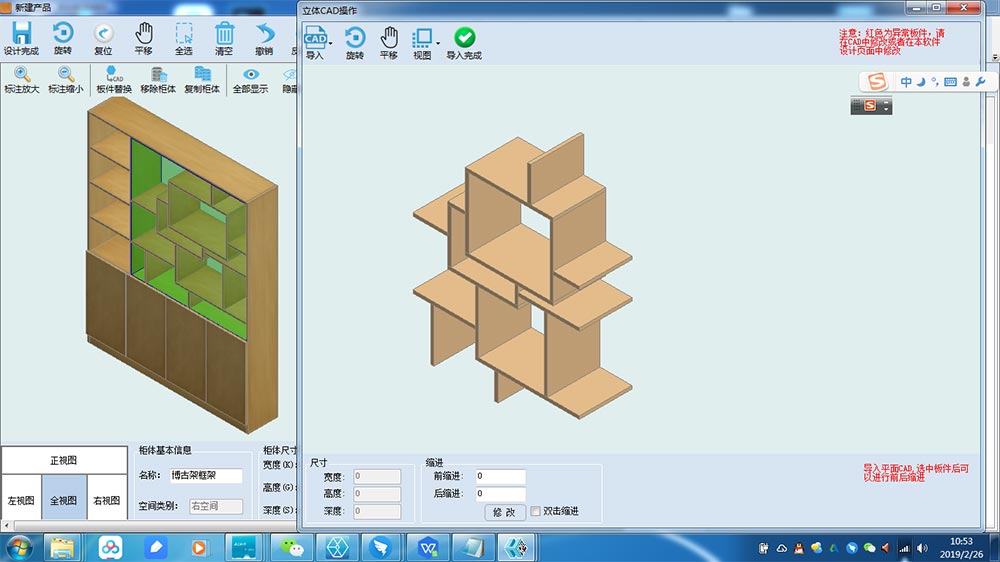 5. CAD import and export
The system can realize the free import and export of special-shaped plate CAD, plan CAD and 3D CAD drawings. The imported components can get adaptive to the space automatically, and can be saved as modules and uploaded to the local database through one key for size change and automatic scaling, etc. during the next-time direct call.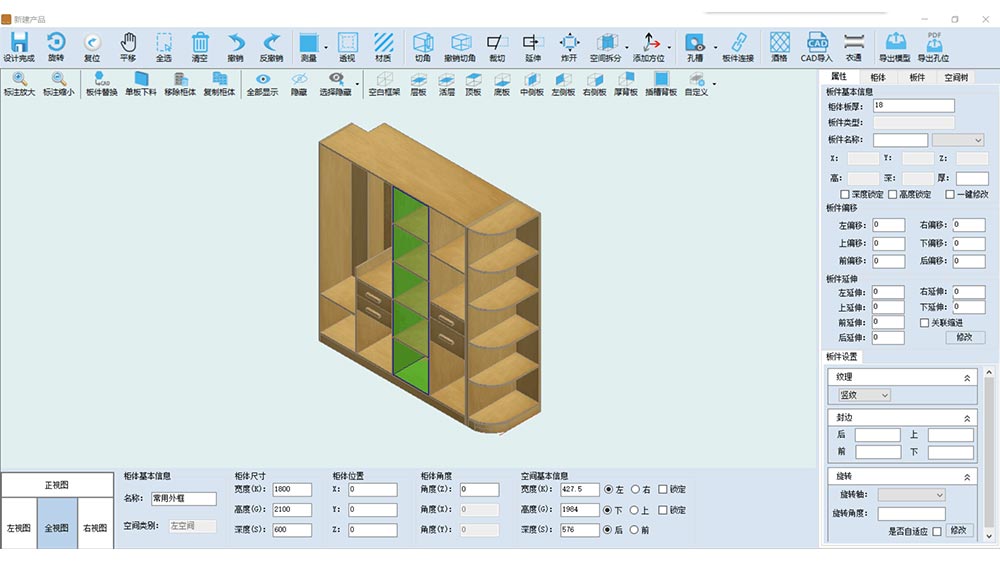 6. Size association
The system can call the cabinet body, shift the plates and scale the plates in the space automatically. Once the drawing is completed, this system still allows you to modify the size of the space at will. Through this system, your design no longer needs frequent modification and becomes flexible and changeable.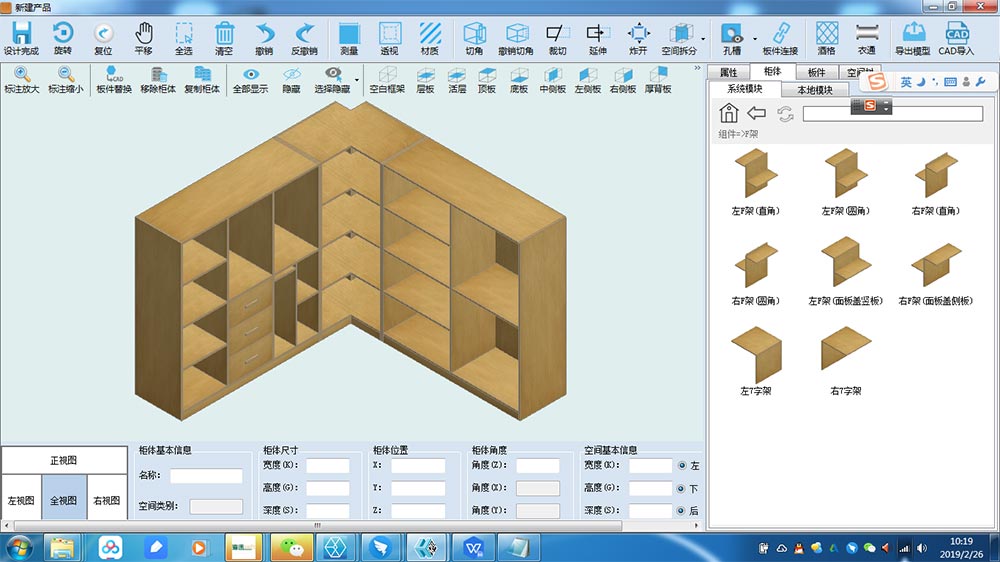 7. Six sides drawing
The system has created the real three-dimensional six-sided drawing method for the first time to realize multiple-sided drawing. For L-shaped cloakrooms and U-shaped cabinets, it can choose different views and add plates, drawers and components, etc. randomly, and can convert all different views into front view, which has solved a big problem of the industry and made whole house customization easy.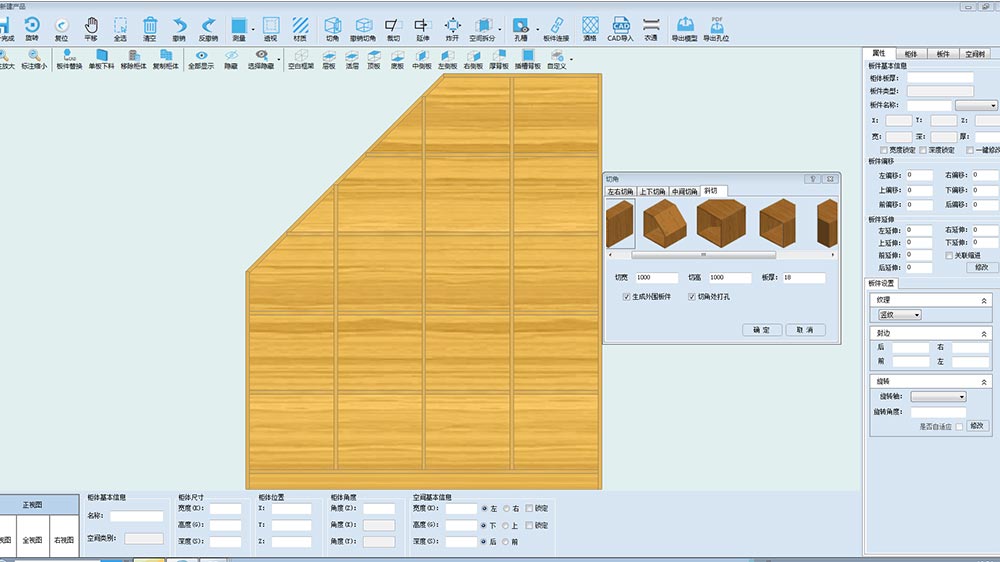 8. One-key inclined cutting
The system supports one-key inclined cutting for standard cabinets and one-time formation of inclined cutting angle and stair cabinet. The system can generate the cabinet body and hole positions, and calculate the inclined plates automatically.
9. Combined cutting angles
The system can conduct angle cutting for regular cabinet bodies automatically and directly, and supports free choice of the angle cutting type and angle cutting depth, free combination of horizontal and vertical cutting angles and free choice of multiple angle cutting processes. It has stronger manipulability and suits all sorts of house types. It can liberate you from the trouble of drawing corner cabinets.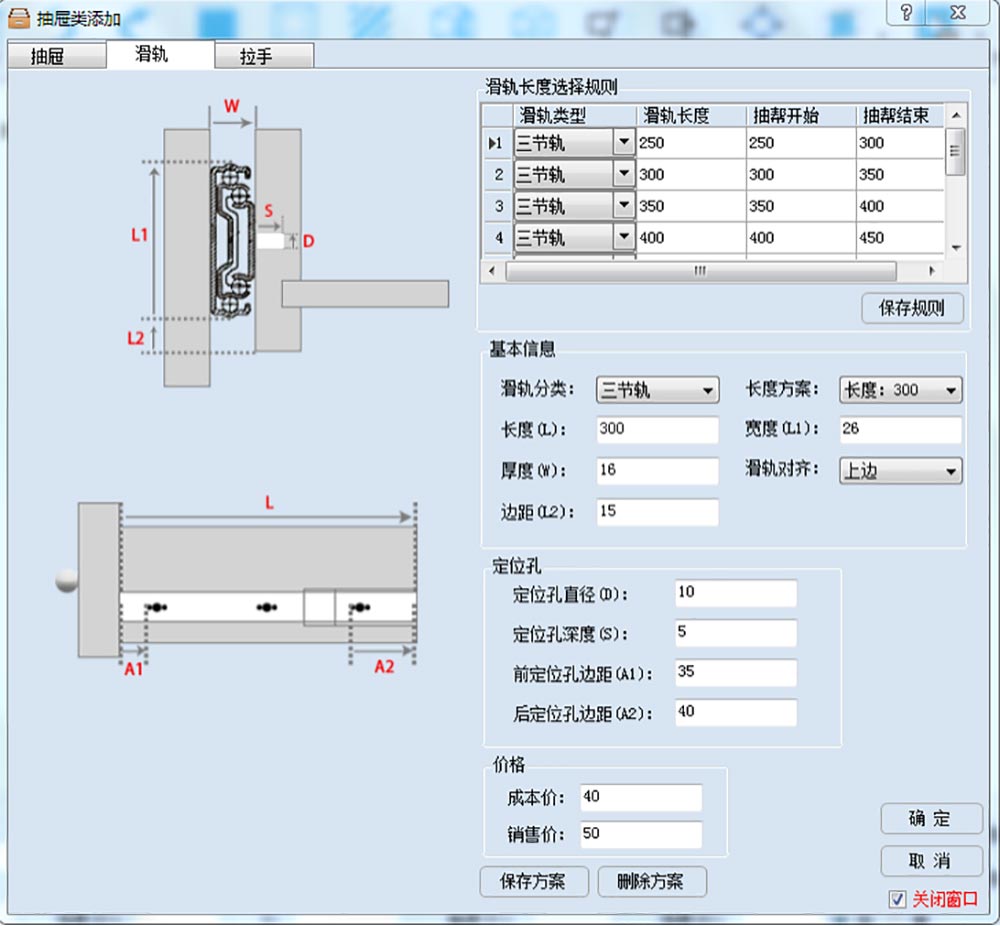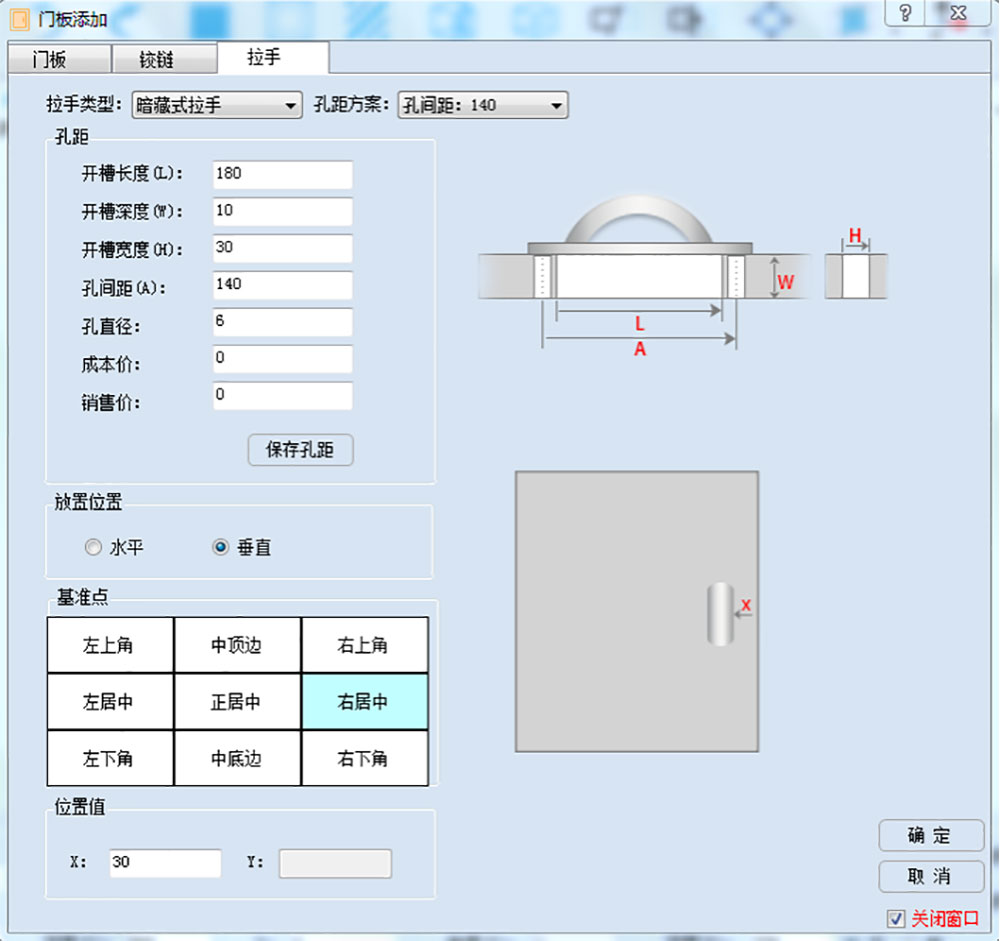 10. Parameter adjustment
The system can add multiple kinds of accessories, including sliding rail, handle, hinge and clothes rail, etc., with one key. It can generate hole positions for the accessories automatically and support free adjustment according to needs.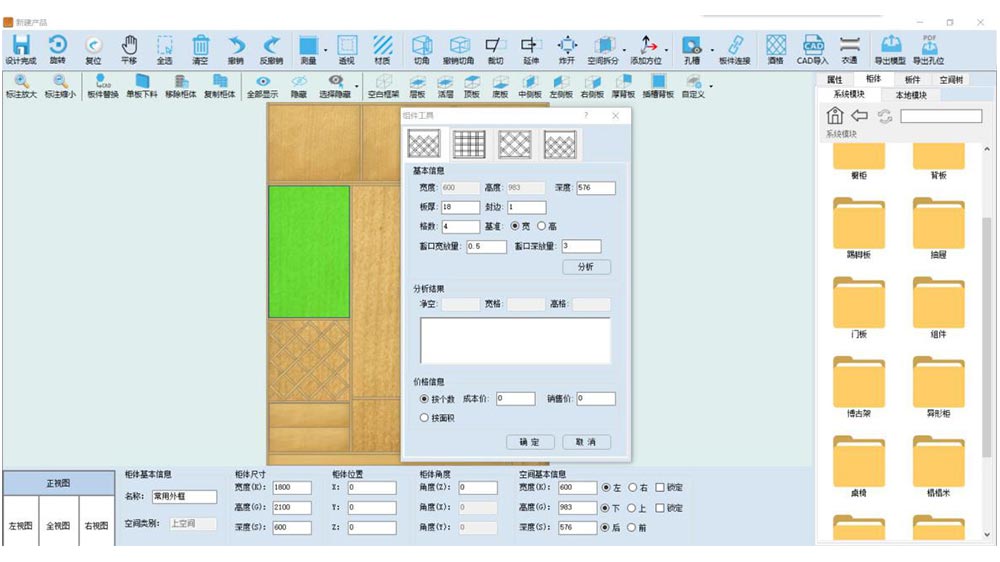 11. One-key formation of wine grids
The system can generate wine grids with only one key. It enables you to produce four styles of wine grids, namely horizontal, vertical, half-angle and full-angle, by clicking only one key after selecting certain area It allows you to adjust the sealing edge, opening amount and size of the wine grids freely, and calculate the net space of the wine grids in real time.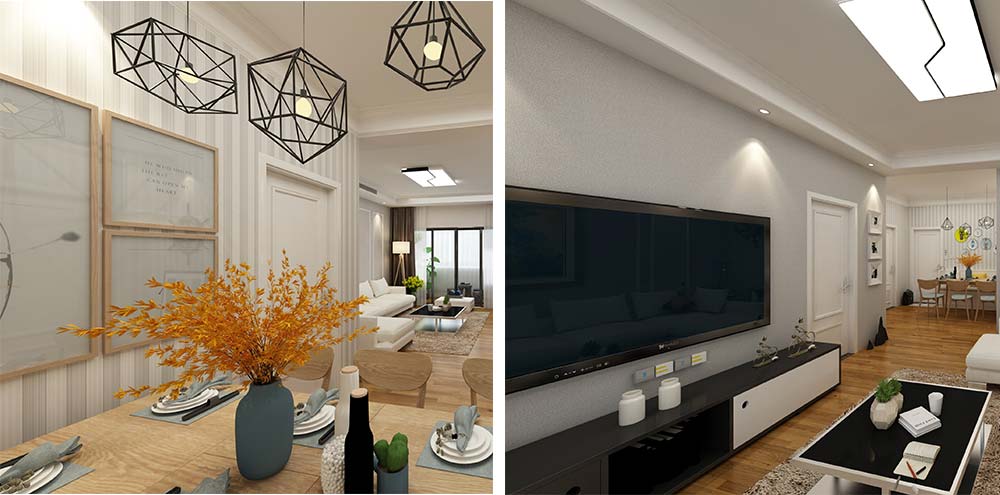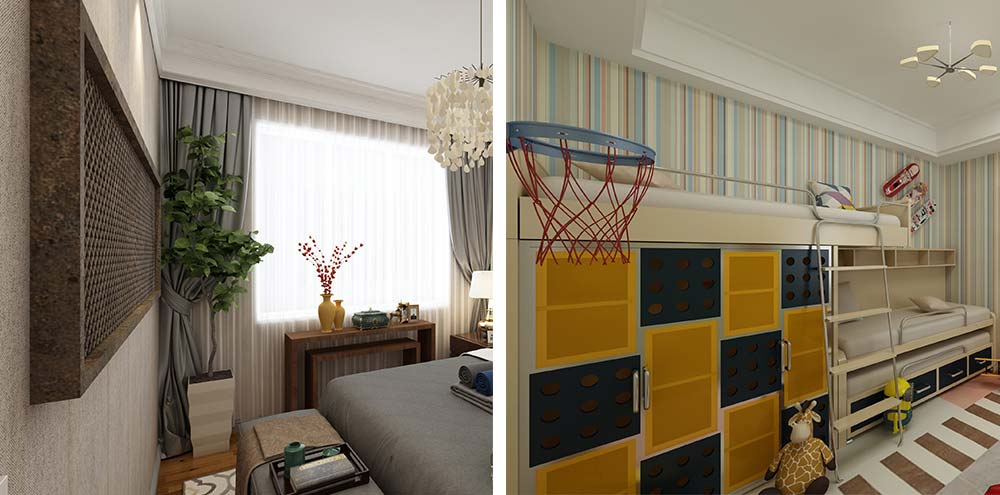 12. Powerful rendering
The system supports powerful 3D rendering, self-defined house type, 720 degree panoramic view, multi-directional indoor wandering and additional lighting effects, which can restore the furniture colors and improve the sales force of the terminal stores.